1952
Mike and Lena Murray the parents of Eileen Ponsonby during 1952
1970
Mike J Ponsonby Senior Driving his Atkinson Viewlien Truck Northbound on M1 Motorway Oct 1970
1971
Mikes good friend Dennis Smith with his first Atkinson of which Mike has produced a replica and now owns Bewick Transport Services based in Lichfield.
1971
Mikes Great Grand-Parents at there home in Letterkenny
1977
Mike J. Ponsonby holding Mike A. Ponsonby in front of his Fiat Truck Nov 1977
1978
Mike J Ponsonby at the wheel of his F88 king of the road at that time
1979
Grandad Denis Ford D Series Emery van as we knew it, Mike spent many happy times with Grandad in various trucks over the years
1980
Grandad Denis brand new removal van, his 1st ever new vehicle, he loved removals
1981
Another new addition Bedford KM Mike Jnr Sat at the wheel 4 years old.  Paul Ponsonby drove this truck
1981
D.J. Ponsonby Ltd Scania 111 Truck of 1981 converted to Sleeper Cab in 1989 and driven by Mark Ponsonby
1982
Denis Ponsonby ERF before and after fire in 1982
1982
Mike Ponsonby at Borden Tyres Ltd riding Shotgun with Dad Summer 1982
1984
1st Scania 112 to enter D. J Ponsonby Fleet B188 AOP pulling Guinness tankers for Suttons Oldbury
1985
1st Brand new B188 AOP R112 333 bhp to enter D J Ponsonby Fleet driven by Mick Bailey
1986
End of an era at Yardley Road where DJ Ponsonby was formed, Moving Day
1986
Two Scania 112 trucks under Spaghetti Junction picture taken for Truck Magazine drivers were Paul Ponsonby and Billy Ball
1987
D.J. Ponsonby Ltd on Front Cover of Truck Magazine in July 1987
1988
Granny and Grandad Denis and Eileen Ponsonby on their 40th Wedding Anniversary
1989
Mick Bailey Family friend and Driver of G694 UBC
1989
1st Artic for Mark Ponsonby Mikes childhood hero and another who he spent many hours with in Trucks in school holidays.
1990
D.J. Ponsonby Ltd Scania P.93-210 Box Van on Contract Hire to Vax of Droitwich in 1990
1991
D. J Ponsonby Ltd Scania Limited Edition Truck entitled 'Centurion 500' in 1991
1991
D.J. Ponsonby Ltd Scania Truck goes through Truck Wash at Witton depot in Birmingham during 1991
1992
D.J. Ponsonby Ltd Volvo F12 Truck in Birmingham during 1992
1995
Scania 113 in Cadburys Livery, Denis Ponsonby worked for Cadburys for over 15 years
1995
D. J. Ponsonby Ltd Truck
1997
D.J. Ponsonby Ltd on the front cover of Truck magazine for a second time in July 1997.
(Never replicated by any other Tpt company)
2000
Mike Ponsonby Loading Air Freight in Brussels
2002
Mike Ponsonby loading chipboard in Germany, Sheeted to perfection (as always)
2003
Mike Ponsonbys 1st Truck renault magnum purchased from Boss and good friend Alan Taylor
2004
M.A Ponsonby 2nd Truck another Magnum
2005
Mike Ponsonbys First V8 Scania which gave sterling service for 1.2 million kms.
2006
1st New curtain sider
2008
1st new low loader from King Trailers
2010
Lee, Mike and James Photshoot, Mike dressed for the occasion as usual!
2012
1st New Truck  for Mike Ponsonby R560 Scania VB61 MAP
2012
Ponsonby Scania R.420 Truck delivers Gas Turbine Generator for Export in 2012
2013
Ponsonby Driver Lee Worsey Loading JD Tractors for Delivery to West Wales on 20th Sept 2013
2014
Tom Ponsonby at 11 yrs in 2014
2014
Commercial Motor Article about the successful and profitable growth of M.A. Ponsonby Ltd in 2014
2014
Ponsonby Trailer Hauling MV Norfolk Marine on Extended Dropped Outriggers from Felixstowe to Maryport in 2014
2014
Ponsonby Truck with Bell 6×6 Dumptruck for Aberdeen 2014
2014
Ponsonby Truck with Bored Piling Rig on A14 Road in 2014
2014
Ponsonby Truck delivering Liebherr 934 Scrap-Handler to New Customer in UK
2014
Granny Eileen Ponsonby at 90yrs in 2014
2014
Ponsonby Truck delivers 5.8 metre Diameter Cable Drum (19ft wide) from Blackpool to Southampton on 29th Sept 2014
2015
Ponsonby Truck Delivers Unique Road-Rail Machine to Crossrail Project in London on 20th Jan 2015
2015
Mike Ponsonby Road Testing a Scania R.730 Truck in Sweden during 2015
2015
Ponsonby Truck delivers New Komatsu Dozer to Redditch in 2015
2015
Ponsonby Truck with Atlas-Copco Dumptruck Exported for Mining Operations 2015
2015
New Turbine Rotor Shaft Delivered directly Inside Rugeley Power Station
2016
Ponsonby Truck involved in Tandem Crane Lift of Factory Machinery in Bristol, 7th June 2016
2016
Mike J. Ponsonby visits Pegasus Bridge 1945 Museum during July 2016
2016
Mike Jnrs Scania R420 Truck with Wide Load
2016
Ponsonby Scania R620 Truck delivers Liebherr Dozer to Quarry on Cannock Chase in 2016
2017
Mike Ponsonby at 68 yrs on 7th May 2017
2017
M.A. Ponsonby Limited has been assessed and met the gold level requirements
of the Fleet Operator Recognition Scheme (FORS).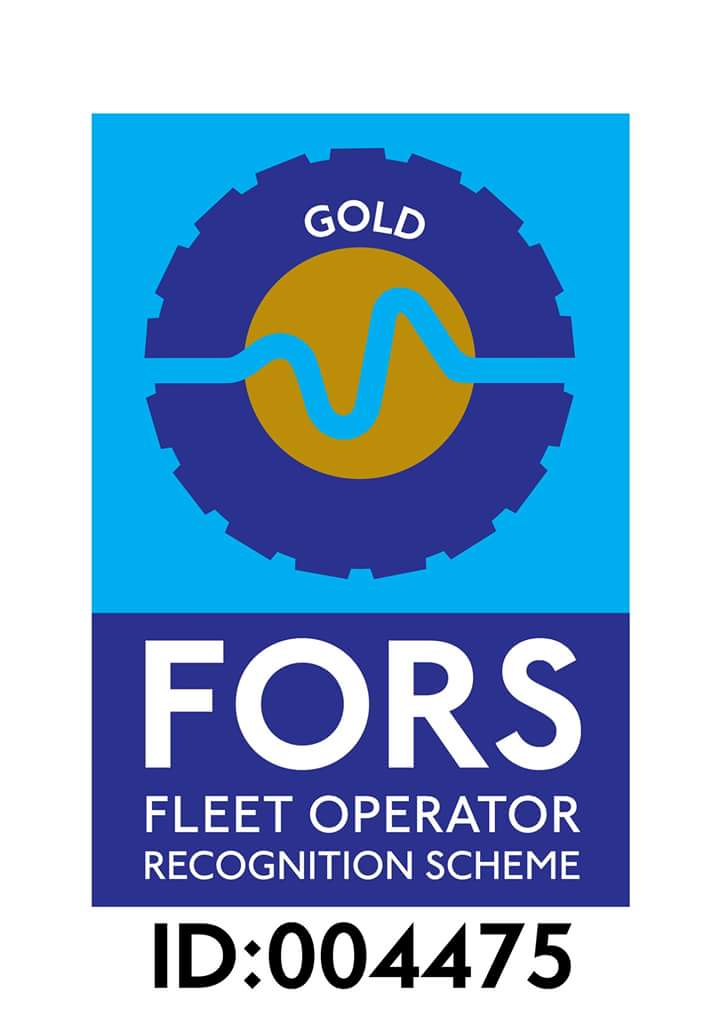 2017
M.A. Ponsonby Ltd 'Best Fleet Awards' at Donnington Park in 2017
2017
New Scania S.580 Truck delivered to M.A. Ponsonby Ltd in 2017
2017
Self Offload of Large Format Printer into the Basement of London Business owner
2017
Mike Jnrs Scania S580 Truck on November Magazine 2017
2017
Chrissy 1 & Diesel play Football in Yard during 2017
2018
Ponsonby Truck Tips Dinosaurs on 18th Feb 2018
2018
Scania R580 Truck at 0400Hrs on 7th May 2018
2018
Mikes Atkinson in Bewick livery of which took 2 Years to refurbish and produce in this stunning condition
2018
Ponsonby Truck with Caterpillar 336 Hydraulic Excavator from Rotterdam to Cannock on Sat 2nd June 2018
2018
New Scania R580 Truck on First Day in Service, 14.07.2018
2018
New JCB for Delivery by M.A. Ponsonby Ltd
2018
Out of Gauge Load for USA during 2018
2018
Mike A. Ponsonby picks up Best Vintage Truck Prize for his 1974 Atkinson Borderer at Donington Park on Sun 22nd July 2018
2018
Awards Presented to M.A. Ponsonby Ltd at Donington Park on Sunday 22nd July 2018
The Ponsonby family have a long history in haulage dating right back to 1963 where Denis Ponsonby started his own company armed with just his small van and his desire for success.
The company was called "D.J. Ponsonby" and it grew year after year to become one of the UK's high profile hauliers; even making the front cover of the "truck magazine" twice!
Mike Ponsonby (Denis's Grandson) decided to keep the Ponsonby flag flying after his grandfather moved to subcontracting only and "M.A. Ponsonby" was born.