Into the Blue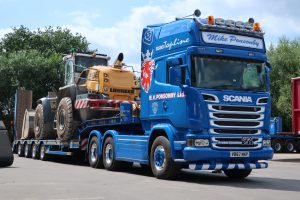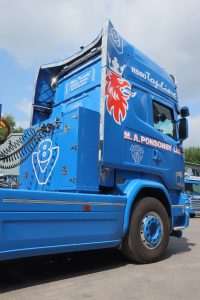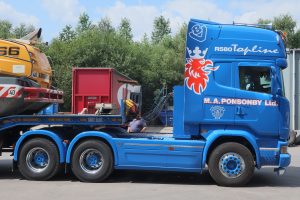 VB67 MAP has recently returned to the fleet after its transformation "into the blue."
This Scania R580 6×4 tractor unit is capable of 150 tonnes GVW under STGO Cat 3 operations and can regularly be seen hauling all types of plant and heavy machinery throughout the UK, when coupled to one of our four axle low bed trailers.
This impressive truck joined the MAP fleet just over 12 months ago and was in the colours of the previous owners – which also just happen to be the colours of the Donegal flag. With the proud connection to our Celtic cousins, it made sense at the time to dress the Scania celebrating this fact and hence the Dun na ngall name on the headboard.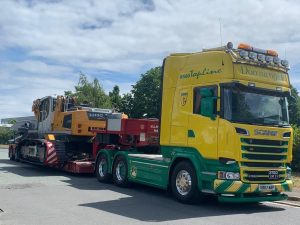 Now that VB67 MAP is wearing the corporate colours, we are pleased that it will be instantly recognised as part of the MA Ponsonby Ltd fleet and belongs to the winning team!